THS Associates did our first office network in 1990 and have been setting them up ever since. We specialize in law office, medical office and other small business environments.
We do not sell hardware, however, we do participate in the decision making process of choosing suppliers and purchasing. This gives your office the ultimate flexibility to purchase the best possible business hardware for your functionality. We provide the planning, implementation and system administration. We can train one of your employees to do day to day administration or we have service contracts available to let us do the administration.
We have expertise in DSL, Cable and WiFi (wireless) networks and provide a secure office environment for you and your customers. We have worked with Barracuda Appliances for smap filtering, and several Bridge tools, including Iron Port.
Since 1991- Let us keep your internal & external virutal highway working.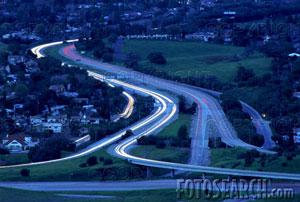 Click On Image for More Pictures
So, whether you are starting from scratch or are just tired of seeing your networking company too frequently, give us a call or fill out the contact form for us get in touch with your key personnel. We can help make your office run more smoothly. We also are experts in Timeslips, the premier time billing accounts receivable billing system.